Join a team that is truly making a difference

A student-first focus and clinical innovation make working at USAHS a dream.

As part of the University of St. Augustine for Health Sciences, our faculty help us develop professional health care practitioners through innovative, individualized and quality classroom, clinical and distance education. Focused entirely on graduate students, our faculty and administrative staff focus on supporting our learners through every stage of their educational journey. Moreover, our locations in California, Florida and Texas offer an exceptional quality of life. The University of St. Augustine for Health Sciences is where you can put students first, collaborate and learn, and truly make your difference. Search our current openings now to find your next opportunity.

Work for USAHS, a B Corp Certified Organization, and Make a Positive Difference in the World
USAHS is a Certified B Corporation and is proud to be the leader in health sciences education by committing to high standards for social and environmental impact in the communities we serve. To see how your work with USAHS will have purpose and impact, learn more about B Corp Certification and our dedication to using business as a force for good.
Here's what faculty & staff have to say...
It's been a wonderful experience working as an instructor in the Occupational Therapy program at the Austin, TX campus. All of the other faculty members and program director have been very supportive - they're always supportive, always collaborative, always helping me develop my teaching skills. We're constantly looking at ways to provide great current evidence based practice and research in the curriculum which has been a great experience for our students.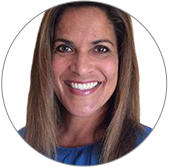 Karen Leyva, PT, DPT, OCS
Contributing Faculty, Physical
& Occupational Therapy

It has been a dream come true to work for the University of St. Augustine. I am proud to work for a preeminent university in the health sciences. What makes my job even more amazing is the fact that my work mates have become like a second family to me. Therefore, coming to work affords me the opportunity to work for a leading university and with people who support and care for me. Coming to work every day is a joy!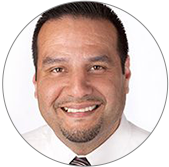 Juan Saldana
MHS Enrollment Advisor


Having been a physical therapist for over 20 years, it was an easy transition into teaching where I get to teach and show my passion for the career, watching students evolve from PTs and OTs in the classrom into practicing interns makes me feel good about the evolution and progression of our profession. I appreciate the University's core value of "student first" which is something that's always been important to me.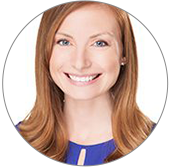 Lesley Addison Khan-Farooqi,
OTD, OTR/L, CHT
Professor, MOT/OTD Program